Washington, D. C. (cont.)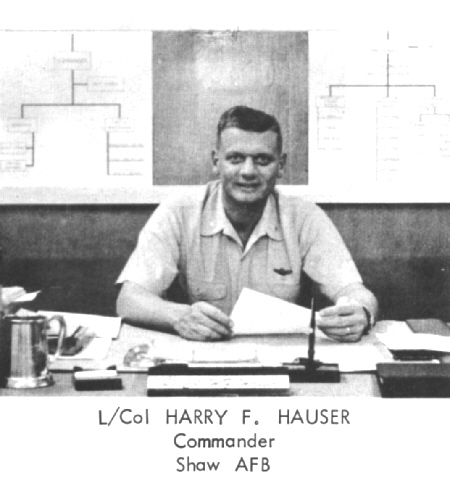 And so the wheels turned and a new commanding officer was chosen. Lt. Col. Harry F. Hauser was the man who was handed the task of creating a unit out of the men sent to him. And beginning at Shaw AFB, South Carolina in July 1967, he did just that.
Pilots and aircrews were assigned, helicopter mechanics, weapons mechanics, support personnel, admin staff, training, everyone and everything it takes to make a flying unit functional arrived and were fitted into the scheme of things at Shaw.
Meanwhile training went on nonstop. We had a job to do and it was waiting at NKP for us.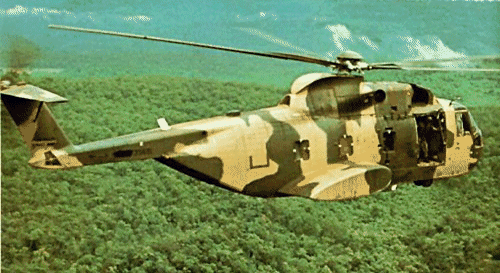 The gods who control aircraft in the USAF smiled on us and issued us the latest and greatest helicopters available that could handle the job... the Sikorsky CH-3E Jolly Green Giants. Very close in overall appearance to this one, our Jolly's had a permanently mounted rescue hoist, titanium armor, external fuel tank hard mounts and FOD/Ice Shields.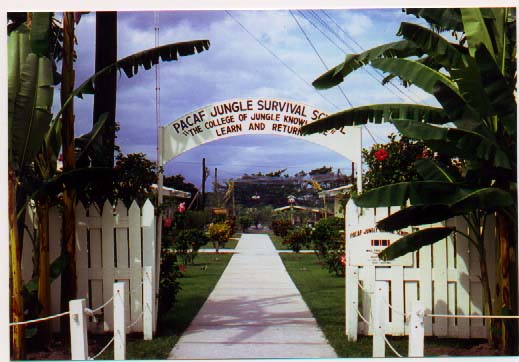 Almost before they realized it, it was time to pack. The aircrews went to the Philippines for Jungle Survival School while the rest of the squadron finished up and departed at the end of November 1967. Meanwhile I had departed Iceland, been home on leave for 30 days, flew half way round the world and was settling in at NKP in advance of my unit. It would be two more months before I joined the 21st Helicopter Squadron.